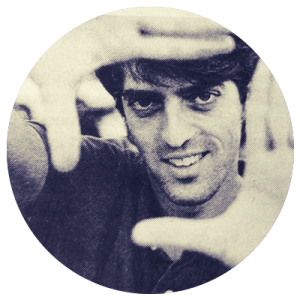 HECTOR ZERKOWITZ

Film director, photographer and producer. He was born and raised in Barcelona.
Son and grandson of photographers – at his early age discovered his passion for cinema. He got his film education in Barcelona and since graduation he has worked both in films and commercials.

In 2012 he completed his first feature film ¨Bucle¨.
Héctor specializes in documentary, sports, story telling and comedy. Humorous elements, his sense of timing and satire are key elements in his scripts.
He enjoys working with actors, celebrities and has enormous skils working with kids. Always focused and very effective on set. Committed to every stage of production from pre-production to post-production. Versatile, creative, and experienced film and commercial director.
Here you can see the works of Film director and producer.

FILM DIRECTOR BARCELONA