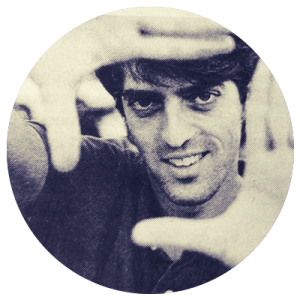 Advertisement film director and fotographer based in Barcelona, were studied cinema. Son and grandson of photographers, has special sensibility with the esthetic, acting, emotions and storytelling. 
film director barcelona
His style is fresh and cinematic. He controls all the areas, and is very involved from the pre-production to the post- production, making every commercial excellent. In 2012 Zerkowitz did his first feature film called Bucle
Realizador de publicidad y fotógrafo de Barcelona, dónde estudió cine. Hijo y nieto de fotógrafos, tiene una especial sensibilidad por la estética, el acting, las emociones y la narrativa.
Su estilo es fresco y cinemático. Controla todas las areas y está muy implicado desde la pre-producción hasta la post-producción, haciendo cada anuncio excelente.En el 2012 Zerkowitz hizo su primer largometraje llamado Bucle
FILM DIRECTOR BARCELONA